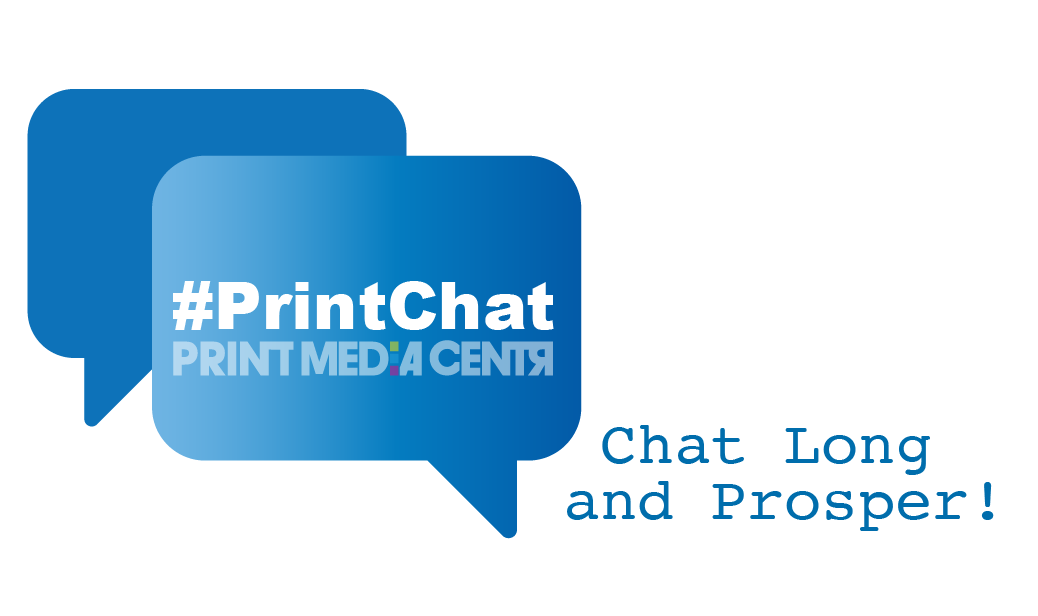 #PrintChat is a weekly discussion about all things Print and Integrated Marketing… and we have a NEW HOME on LinkedIn!
Listen here:

#PrintChat, hosted by Deborah Corn and Sandy Hubbard, attracts the best and brightest industry influencers from the print community.
Topics focus on the industry in general, products and services offered by the industry or that are out in the marketplace, and print media, cross-media, and multichannel marketing.
The knowledge sharing is vast, the chatters are engaged members of the community, and the network created from the chat has become highly influential in the social sphere and beyond.
Join us in our new LinkedIn Group and see what you've been missing!